Serious Sam HD: The Second Encounter is a remake of the second episode of Serious Sam a first person shooter video game developed by Croteam and published by Devolver Digital. The game was released on 28 April 2010 for Microsoft Windows through Steam, on 22 September 2010 for Xbox 360 through the Xbox Live Arcade and on 4 April 2017 for Linux through Steam, again thanks to the Fusion Engine.
About This Game:
The glorious high-definition (HD) chaos from The First Encounter continues now in Serious Sam HD: The Second Encounter, a remake of the classic arcade FPS Serious Sam: The Second Encounter, which originally scored an overall of 85% on Metacritic and was awarded Game of The Month on Gamespot!
Serious Sam HD: The Second Encounter includes spectacularly enhanced visuals and more special effects like Hippy and Kid's mode, with trademark frantic Single-play, newly developed Survival and Beast Hunt modes, along with all time favorite Cooperative play. Combine those with intense Versus and Team modes for up to 16 players and in over 18 multiplayer maps, Demo Recording option, Spectators and Dedicated Server support, Serious Sam HD: The Second Encounter is a worthy successor to the original masterpiece.
Key Features
SINGLE PLAYER
Various Environments and Secrets – Unleash mayhem on 3 different spectacular worlds: South America, ancient Mesopotamia and medieval Europe.
Discover over 130 secrets including over 15 brand new ones hidden in the fray.
Unique Enemies and Bosses – Fight with 27 nightmarish warriors in Mental's army, including old favorites from The First Encounter like Beheaded Kamikaze, Syrian Werebull and Kleer Skeleton. Go head to head against 5 new enemies and 3 new Bosses.
Special Weapons and Power-Ups – Wreak havoc with a huge arsenal of weapons including 3 new toys: the Sniper Rifle, Flamethrower and Chainsaw. Use Power-Ups to additionally increase your fighting and agility skills.
Serious Editor 3 – Create your levels and share them on SteamWorks!
MULTIPLAYER
NEW! (not seen in Classic game) Survival Mode – Try to stay alive as long as you can against continued enemies' attacks in specially designed survival maps!
Classic Co-Op Mode – Plunge into chaos with up to 16 players in campaign cooperative mode!
NEW! (not seen in Classic game) More Co-Op Modes – Play even more along your friends in newly developed Coin-Op and Survival cooperative modes with up to 16 players in campaign game!
NEW! (not seen in Classic game) Beast Hunt Modes – Fight against other players or teams while also playing campaign levels in Beast Hunt and Team Beast Hunt!
Versus Mode – Watch all hell break loose in over 8 classic and brand NEW! deathmatch maps with up to 16 players!
NEW! (not seen in Classic game) More Versus Modes – Fight against your friends in more versus modes including My Burden, Last Man Standing and Instant Kill!
NEW! (not seen in Classic game) Team Modes – Compete against other teams in team matches including Team Deathmatch, Capture the Flag and Last Team Standing!
STEAM FEATURES – NEW! (not seen in Classic game)
– Steam Achievements – Earn 50 amazingly attractive achievements to boost your social standing.
– Steam Leaderboards – See your score recorded in both single player and cooperative leaderboards.
– Steam Cloud – Store your profile online on the Steam Cloud servers, including your bindings, last played level and campaign progress.
Serious Sam HD: The Second Encounter Game ScreenShots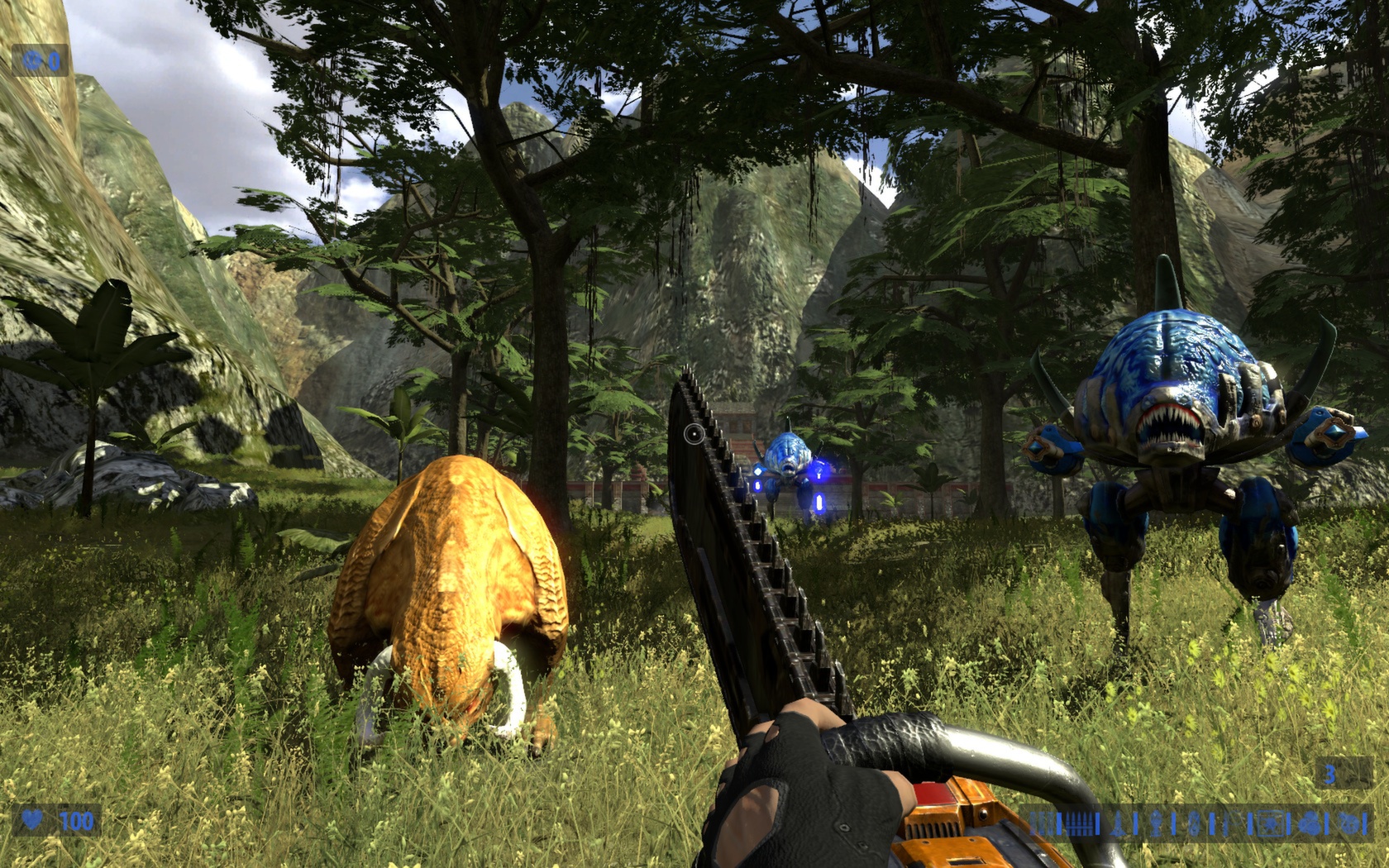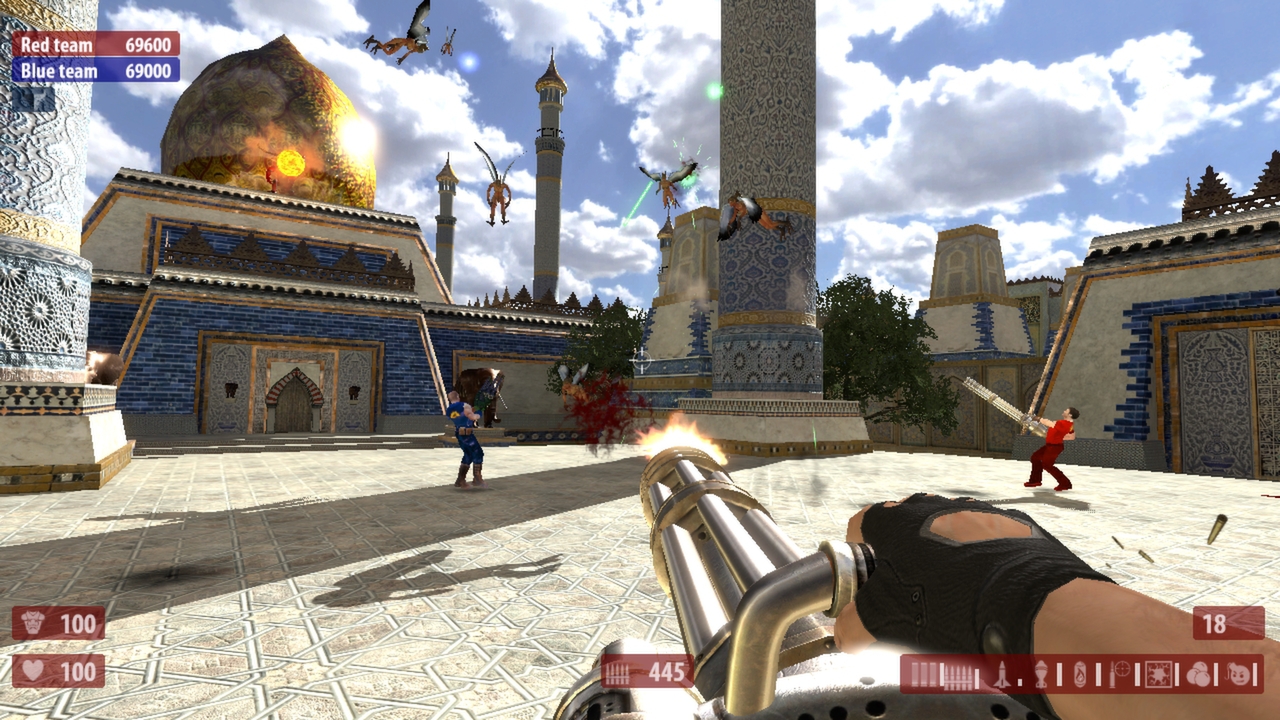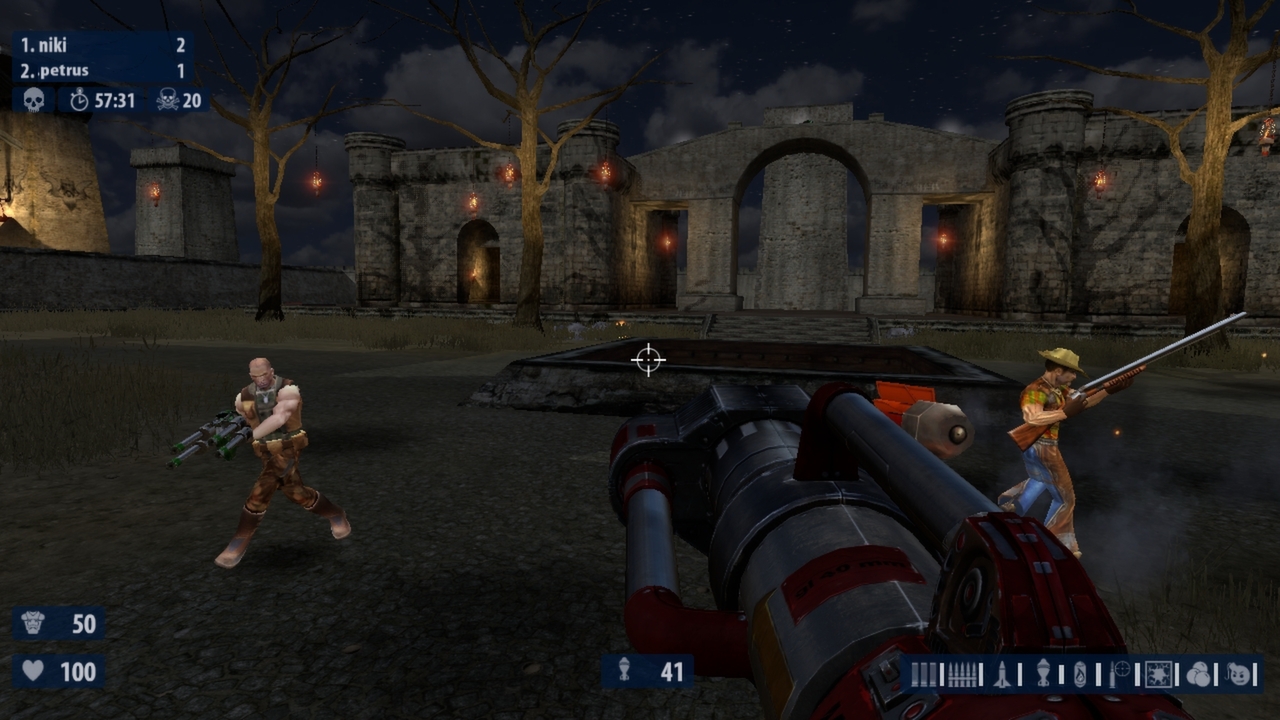 Serious Sam HD: The Second Encounter System Requirements
Minimum:
OS: Windows XP w/SP1 or newer
Processor: Intel Pentium 4 3+ Ghz or AMD Athlon64 3500+
Memory: 1 GB for Windows XP or 2 GB for Windows Vista
Hard Drive: 2.2 GB free space
Graphics: nVidia GeForce 7600, ATI Radeon X1600 (Shader Model 3.0 Required)
Sound: Direct X 9.0c compatible sound card
DirectX®: DirectX 9.0c August 2009 Edition or newer
Installation:
Mount ISO
Install the game
Copy crack from the PLAZA folder
Play!
Notes: Game is updated to the latest version (build 263699).
If you like the game buy it to support the developers
Serious Sam HD: The Second Encounter Download Link
file size: 3.83 GB
Serious Sam HD: The Second Encounter (WIN)
If you're having problems with the download link you need to install or update µTorrent
YOU CAN GET IT HERE
Please don't forget to say thanks, also help us spread our site by share/like/bookmark.
Found broken links? Please let us know. If you also found a link that is unavailable please be patient, we will update once becomes available.