Urban Empire is a role-playing strategy simulation video game developed by Reborn Games and published by Kalypso Media Digital. Urban Empire is a strategy game that combines city building features with politics scheming creating a new gameplay experience. The game was released on January 20, 2017 for Microsoft Windows.
About This Game:
In Urban Empire you take control of a mayoral dynasty and lead your city and people through 200 years of history. Establish infrastructures, plan city districts, debate political decisions at the town council, bribe or blackmail your opponents, empower the democratic rights of your people or ignore them and reign supremely by yourself – the decision is yours!
Beginning in the 1820s, establish your city through five different eras, each with its own threats and opportunities. Master the challenges of the centuries, face political struggles, experience world-changing events and pioneering inventions, and create your own unique Urban Empire!
Urban Empire is a 'City Ruler', pioneering a new breed of strategy game that combines city builder features with political scheming and adds profound social and historical events into the mix, creating a whole new gameplay experience where players must employ strategic planning and political savvy to successfully grow their cities in their role as Mayor.
City Ruler, not City Builder: Urban Empire offers a unique combination of classic city building and political management gameplay. Take on the role of a mayor, be a political mastermind and prove your skills by prevailing against opposing parties and guiding your city through technological evolutions and ideological revolutions.
Choose from 4 ruling families with 5 characters each, like the equal rights and social justice advocates the Kilgannons, or the Sant'Elias, who focus on scientific progress and the pursuit of knowledge.
Create and manage city districts on a large scale and fulfil your citizens' needs – such as happiness, safety, and public services.
Introduce new ideas and technologies, like the electric tram, antibiotics or video games and use your power to convince the city council of your political agenda.
Up to 1000 dynamic events represent the twists and turns of urban life: make and influence decisions on issues such as women's rights, the hippie movement, and child labor.
More info at: https://www.gog.com/game/urban_empire
Urban Empire Game ScreenShots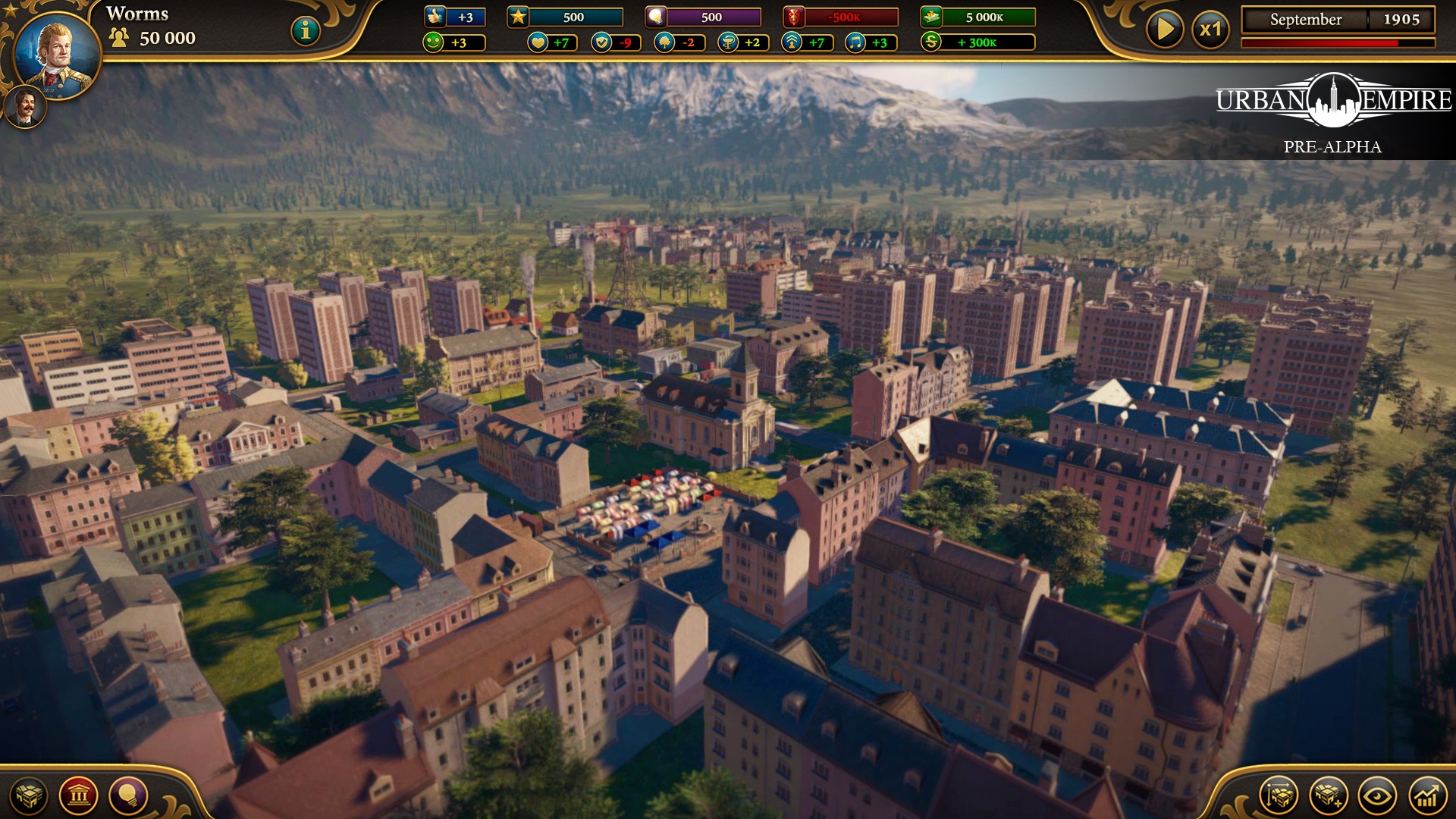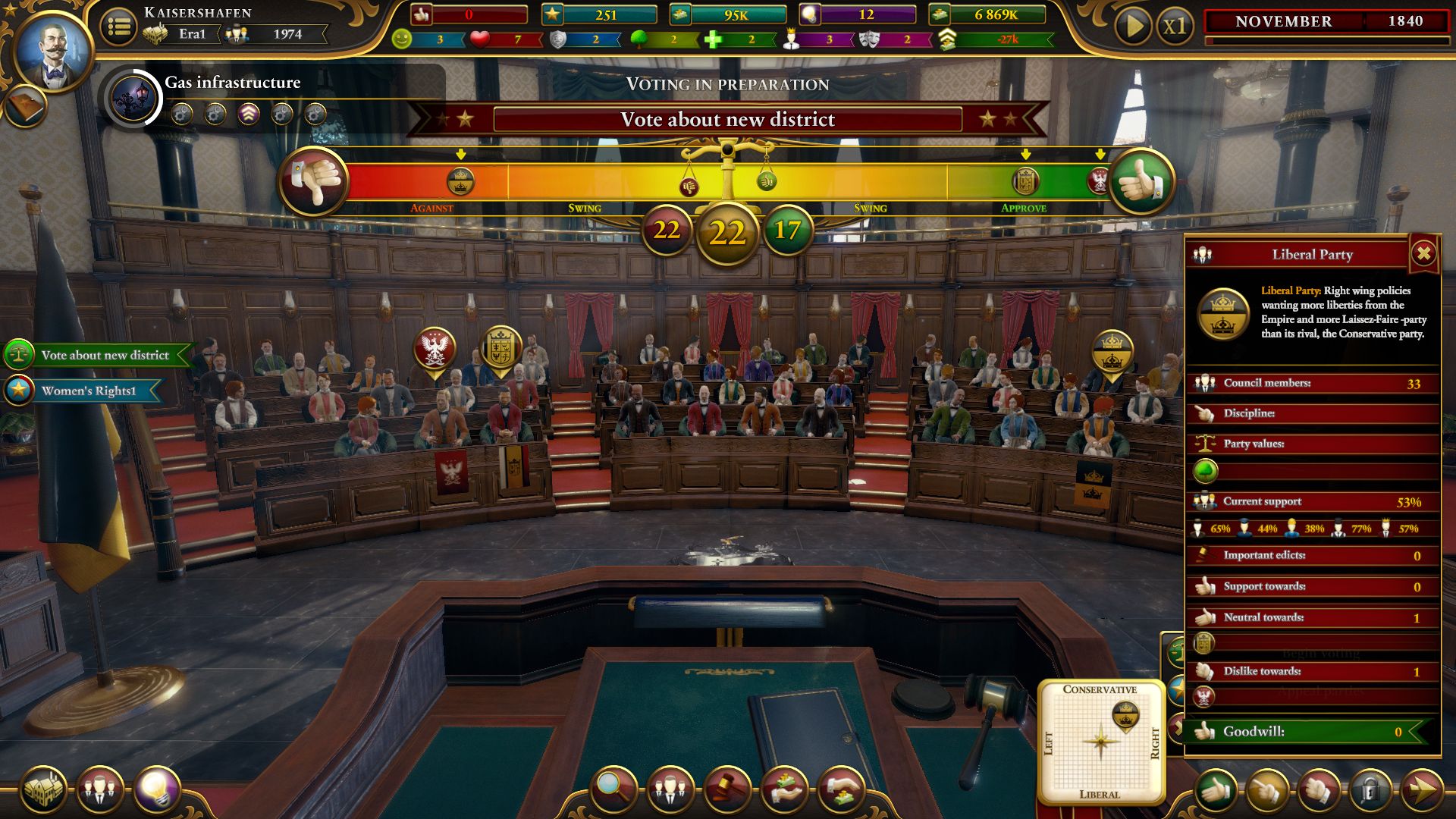 Urban Empire System Requirements
Minimum:
Windows: 7 / 8 / 10
Processor: 3 GHz dual core
Memory: 8 GB RAM
Graphics: NVIDIA GeForce GTX 750 Ti, 2GB or equivalent
DirectX: Version 11
Mouse, Keyboard
Recommended:
Windows: 7 / 8 / 10
Processor: 3 GHz dual core
Memory: 8 GB RAM
Graphics: NVIDIA GeForce GTX 750 Ti, 2GB or equivalent
DirectX: Version 11
Mouse, Keyboard
Installation:
Download
Install
Play the game
If you like the game buy it to support the developers
Urban Empire Download Link
file size: 990.18 MB
Urban Empire (PC)
If you're having problems with the download link you need to install or update µTorrent
YOU CAN GET IT HERE
Please don't forget to say thanks, also help us spread our site by share/like/bookmark.
Found broken links? Please let us know. If you also found a link that is unavailable please be patient, we will update once becomes available.