Masquerada: Songs and Shadows is a real time with pause role-playing game developed by Witching Hour Studios and published by Ysbryd Games. It is a good game, with some great lore and a great story. The art design and OST are outstanding, with fully voiced dialogues. The game was released for Mac OS X and Microsoft Windows on 30 September 2016.
About This Game:
Navigate the masked deceptions and deadly magic of a vividly Venetian city in this fully voiced pause-for-tactics RPG.
In the turmoil-ridden Citte della Ombre, religion holds no sway. Only the songs sung of one's deeds will carry an Ombrian's legacy beyond death. Those who hold even the smallest morsel of power will make every effort to ensure their songs live on. Enter the Mascherines – masks that grant their wielders the power to channel the elements and cast destructive magic.
The Mascherines have perpetuated a culture of inequality between the power-hungry guildsmen known as the Masquerada and the impoverished lower classes, the Contadani. A prolonged civil war, ignited by Contadani rebels who steal Mascherines from the Masquerada, has only drawn scars of mistrust across the Citte since.
One of Ombre's finest sleuths, Cicero Gavar, was exiled for a crime against the state five years ago, but he is now summoned back to Ombre to solve the mysterious kidnapping of the diplomat Razitof Azrus. As other members of the Masquerada join his investigation, all having their doubts about one another within this culture of deception, their faith will be pushed to the limit as a deeper conspiracy lurks in the shadows of Ombre.
FEATURES:
Your Fight, Your Pace: Use the tactical pause to control the rush of combat, position your party and plan their attacks by the second.
A Game of Tag: Lay elemental magic tags upon your enemies, and activate the tags with another element for crowd-controlling status effects!
Vivid Comicbook Art: Feast your eyes on dreamy colours and environmental linework inspired by French comic artists, blended with stylized 3D characters for a timeless aesthetic.
A Fully Voiced Tale: The drama at the heart of Ombre unfolds over 12 hours of narrative, fully voiced by VO heavyweights like Matthew Mercer and Jennifer Hale.
More info at: http://store.steampowered.com/app/459090/
Masquerada: Songs and Shadows Game ScreenShots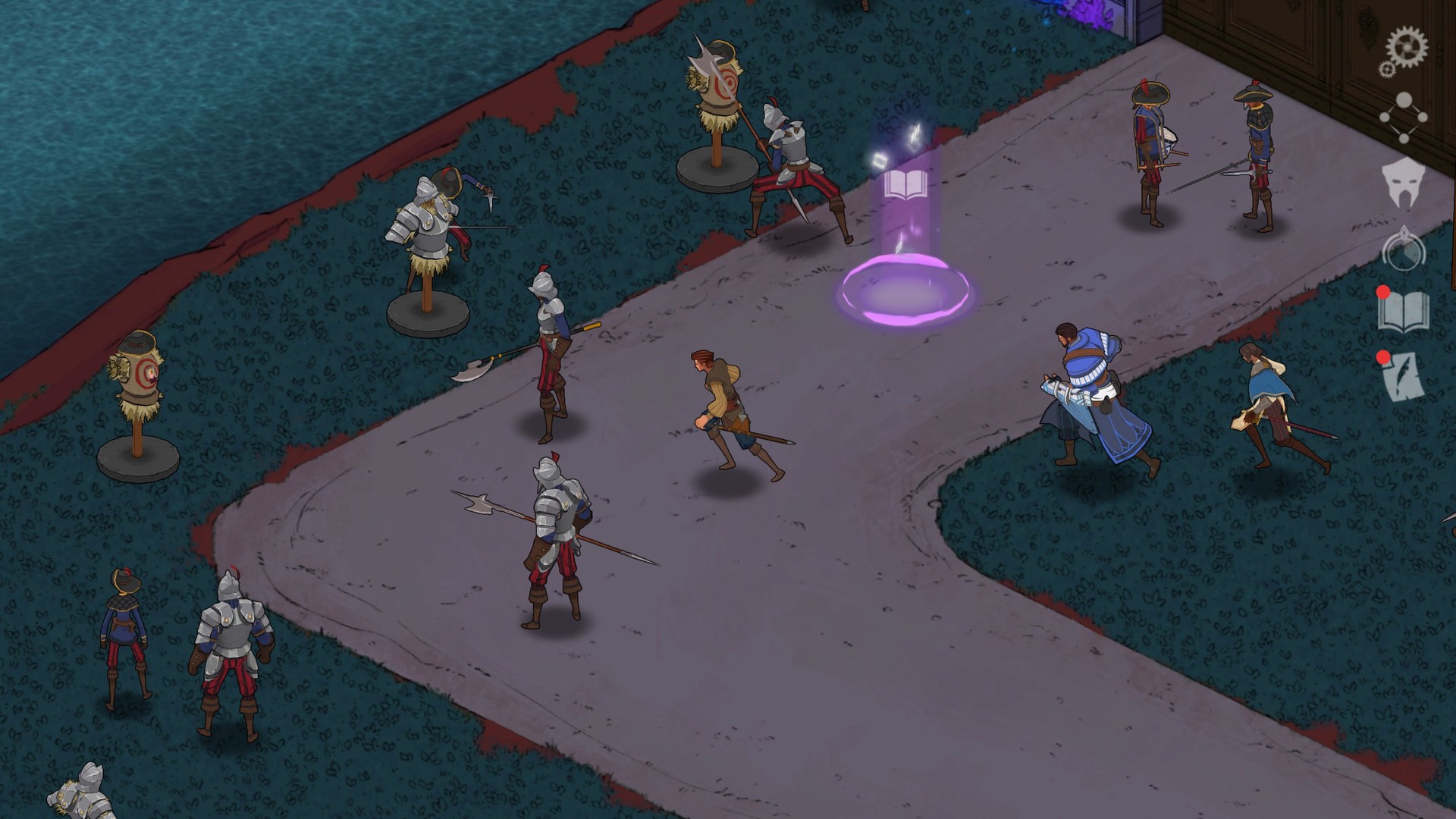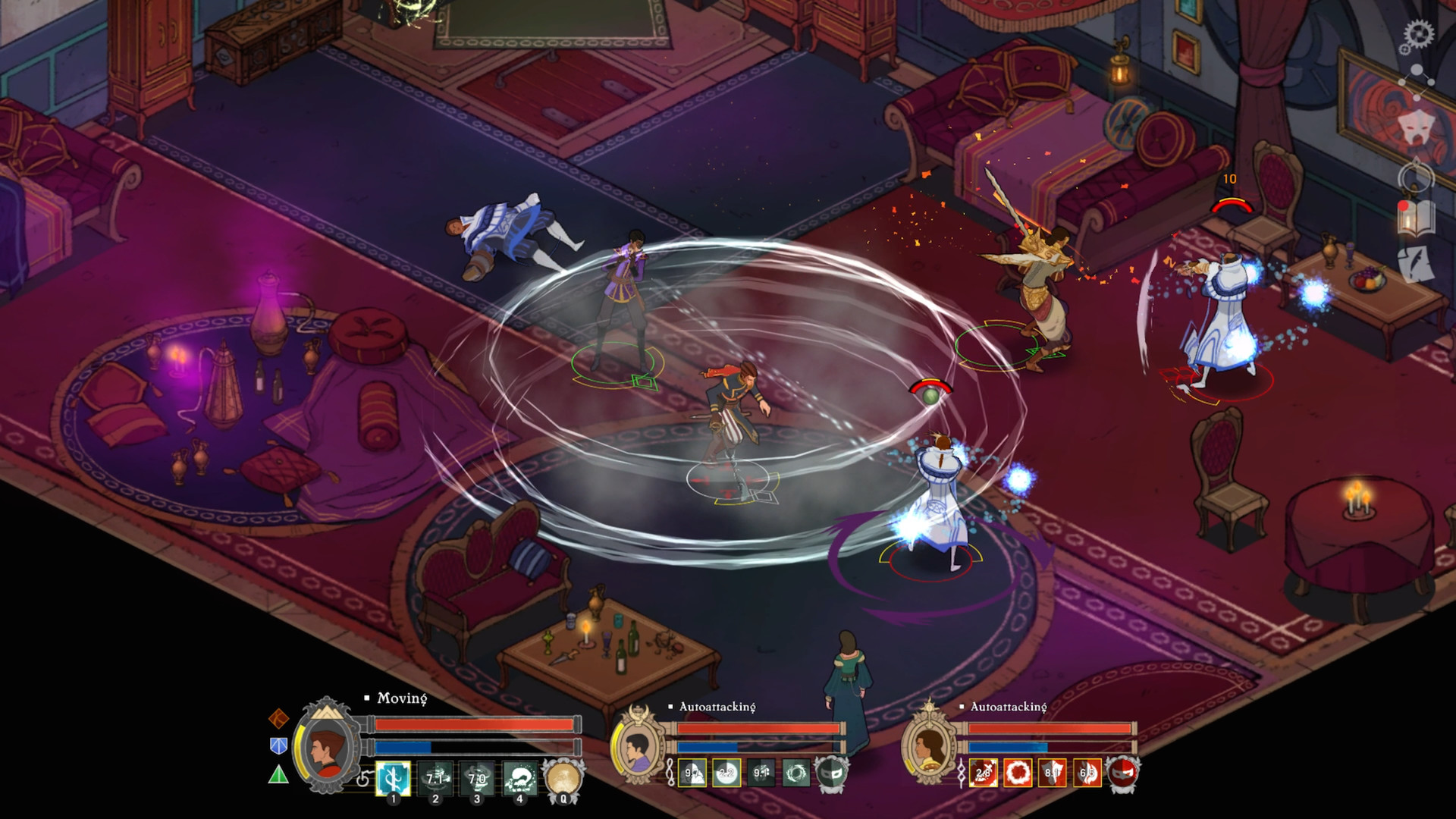 Masquerada: Songs and Shadows System Requirements
Minimum:
OS: Windows 7
Processor: 2.4GHz Intel Core i3
Memory: 4 GB RAM
Graphics: Intel HD Graphics 4400
Storage: 16 GB available space
Recommended:
OS: Windows 7
Processor: 2.4GHz Intel Core i3
Memory: 4 GB RAM
Graphics: Intel HD Graphics 4400
Storage: 16 GB available space
Installation:
Burn or mount the .iso
Run setup.exe and install
Copy crack from CODEX dir to installdir
Play
If you like the game buy it to support the developers
Masquerada: Songs and Shadows Download Link
file size: 7.56 GB
Masquerada: Songs and Shadows
If you're having problems with the download link you need to install or update µTorrent
YOU CAN GET IT HERE
Please don't forget to say thanks, also help us spread our site by share/like/bookmark.
Found broken links? Please let us know. If you also found a link that is unavailable please be patient, we will update once becomes available.